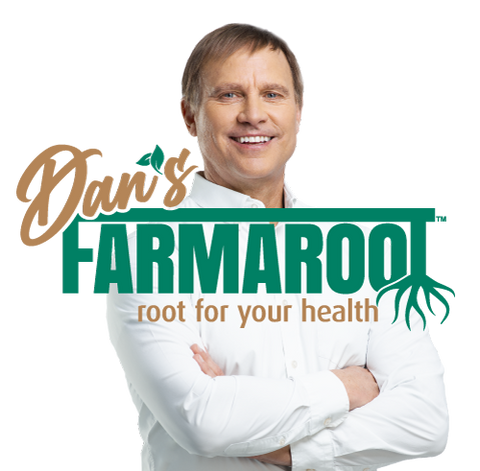 ABOUT DAN'S FARMAROOT
Discover the power of 100% AAA Canadian Ginseng with Dan's Farmaroot! Our brand is committed to bringing you the finest ginseng in North America, straight from our very own farms located in the picturesque town of Vittoria, Ontario. For over 25 years, we've been cultivating the highest-quality ginseng with an unmatched level of quality control.
Our ginseng is grown naturally and processed with the utmost care to ensure that you receive only the best. The harsh winters and ideal geographic location of our farms allow our ginseng to adapt and strengthen, resulting in increased levels of key active compounds such as Gintonin and Ginsenosides. We meticulously hand-select and dry our ginseng on our family farmland, just as we always have.
At Dan's Farmaroot, we offer a wide variety of products to suit your needs, including dried and fresh 4 and 5-year-old ginseng roots, ginseng powder, ginseng capsules and liquid sachets. Whether you're looking to improve blood circulation, sustain energy and focus, detox your body, reduce stress and inflammation, boost immunity, or lower blood sugar, our ginseng has got you covered!
Stay up to date with our latest updates and product launches by visiting our site frequently and signing up for Dan's Fan Club. Join the ginseng revolution today with Dan's Farmaroot!